If you're a backpacker planning to travel to India anytime soon, you might have already thought about the ways you have at your disposal to stay connected in the seemingly random, wildly buzzing country. 

For most of the backpackers, specifically those who don't belong from the Asian continent, connectivity is a bland regular part of western life. Most of you deal with phones that have prefixed service providers, so simply buying a phone is the end of connectivity issues for you. Travelling through parts of Germany and western Europe, I saw that wifi is ubiquitous. Unsurprisingly enough, India is not going to be your Mecca for all such things;, Indian Sim cards for tourists are not that easy to come across. And forget about public wifi, literally! It is not rocket science to stay connected in India but it is still not gonna be as simple as your home country either. You need to be informed regarding a few basic things on how to get a Sim card in India, preferably before your arrival, lest you wanna completely lose your mind trying to learn the same from a local vendor in his broken English.
1. Having the Right Phone:
Image Courtesy: Trabug
A lot of you might be carrying a locked phone that you purchased in your home country that is compatible with a particular service provider like AT&T or Verizon. Unfortunately, India doesn't have the same service providers and you will be compelled to use the services of the ones available here. For this reason, it is important to have an unlocked phone that can adapt to other service providers. Nevertheless, it is not suggested that you tamper with your original phone if it is not an unlocked one. You can buy a very basic phone in India (prices starting from 15 dollars) and use it with any Sim card, while you are traveling in India.
2. Know Your Options: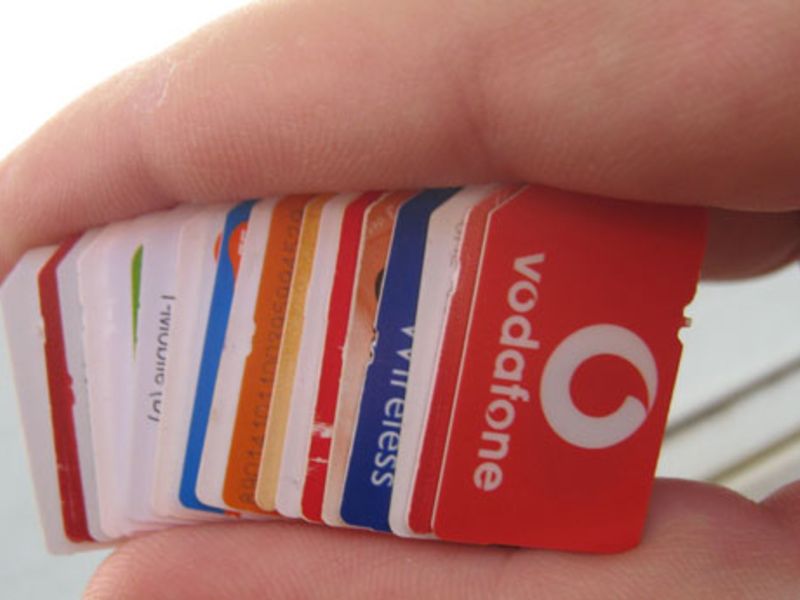 Image Courtesy: TechCentral 
You will get a wide variety of service operators in India and the strength of their connectivity may vary from state to state. The price ranges too can often differ substantially, so it is a good idea to be aware of the most popular service providers in India:-
Airtel, Reliance (Jio), Idea, Vodafone, Idea and BSNL (government operated) are the primary companies that provide connectivity in India.
Airtel and Idea have good connectivity and high-speed internet facility in most urban parts of the country.
Reliance (Jio) has recently launched a campaign in India providing great calling and 4G facilities at crazy low prices and boast of their widespread connectivity and quality of service throughout the country.
3. Make an Informed Choice: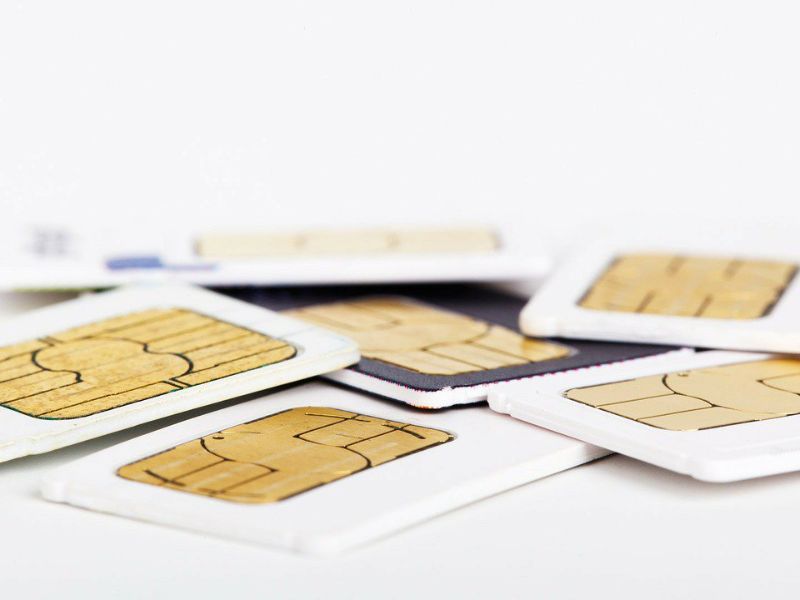 Image Courtesy: Trabug
While choosing which network is right for you, merely the knowledge of various service providers will not be enough. There are certain pointers to keep in your mind to navigate yourself through the seemingly crazy quagmire! The best sim cards in India will differ based on personal preferences along these guidelines:-
The best way to choose the network provider for a city is to ask the locals about the provider which gives the best connectivity. What is stellar in one city might have very poor performance in some other.

You will be introduced to hundreds of possible combinations of schemes and packages, so you need to scale down your priorities. A good approach would be to evaluate your options on the following 7 pointers :
Incoming call charges

(always free anywhere in the country.)

Local Outgoing Call Charges

(typically around 1 INR per minute)

National Outgoing Call Charges

(Greater than the local outgoing call charges as extra 'roaming costs' are added)

International Outgoing Call Charges

(Typically around 5 INR per minute)

National SMS

(generally 1 INR per SMS)

International SMS

(varies from carrier to carrier)

Data plans

(pay attention to the maximum data you can use; prefer 1 Gb packs as they are the most viable ones, and the validity of your data pack in terms of number of days)
4. Required Documents: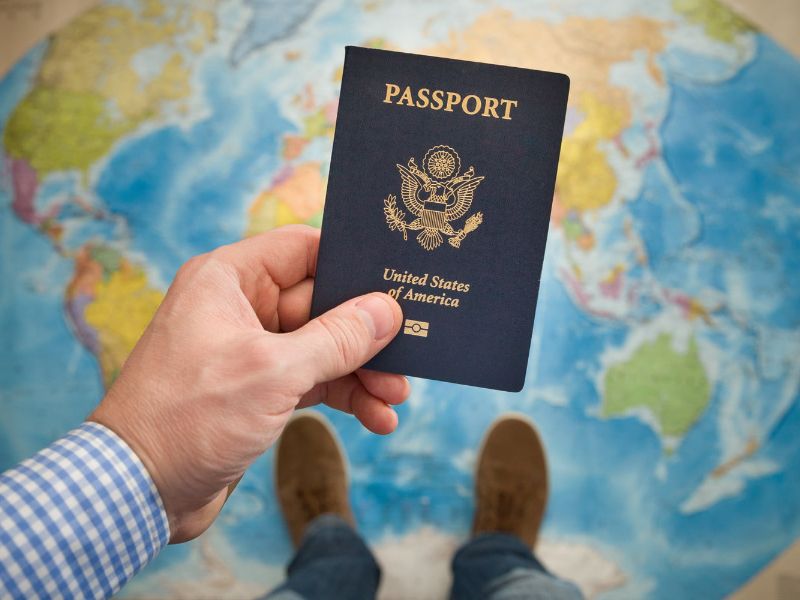 Image Courtesy: Digital Trends
If you have already planned your travel to India and done your research about the country, you might already be acquainted with the fact that we love Red tapism! So it goes without saying that buying a sim isn't going to be a cakewalk and you will have to produce originals and photocopies of a few documents.
Colored passport size photographs : Carrying two would be advisable. If you aren't carrying them in your backpack, you can always get them printed in any local shops in India for a dollar or two.
Your passport (like, duh!) : This is the paramount document for your verification and you need to get the details pages of your passport (the one where it shows your name, address etc) photocopied. One copy would be fine for submission along with the application.
Proof of your address in your home country : The passport is enough for this purpose unless you explicitly want to furnish something else.
Proof of your Indian residence : Basically a letter from your hostel or hotel stating your name and duration of stay in their place.
Your visa for India and a photocopy of the same : Just in case you are asked to submit it.
A local reference number : This is an Indian number (preferably your friend or anybody from your hostel that can take a call for you) which is used for the verification of your identity. When buying a tourist sim (we are gonna get to this in like two minutes!) you might not be coerced to furnish one, but it is just a safer option to keep in handy.
5. The Quick Guide You Really Wanted to Read: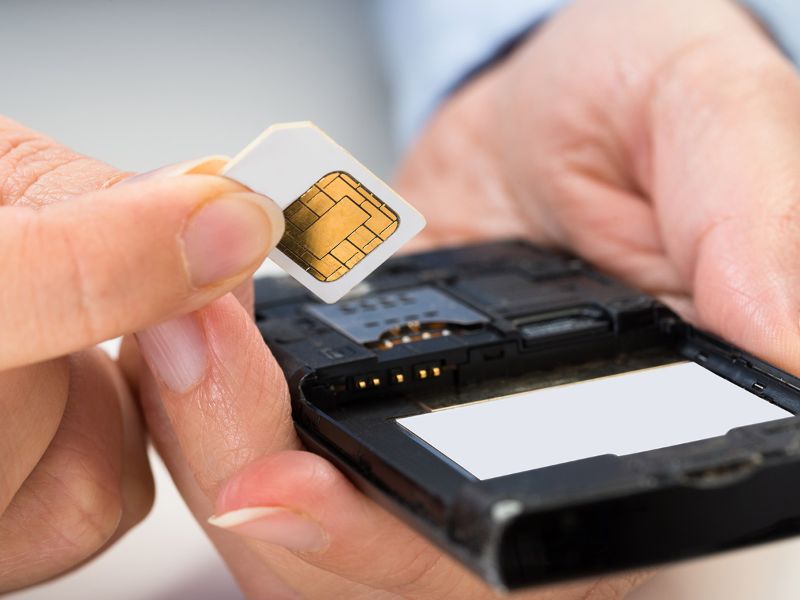 Image Courtesy: Path2USA
So now that you have drenched your brain with all the Indian connectivity connotations, you are ready to know how to actually get the so damn precious card! (Hey, if it weren't that  precious why did you read so much about the cursed thing anyway?)
Get the documents handy: Skim through the required documents list and get all the documents handy and going as you wouldn't want to traipse around the vendor time and again.
Go to the store: Well, the store can be a kiosk you see at the airport or a local vendor (that dingy shack with all the oddly shaped Airtel, Idea, Vodaphone and Bollywood banners!).
Choose your service provider: Should be easy now that you know the points to look out for.
Finalize your Sim:

You will probably be getting a tourist sim card (

a specific Indian Sim card for foreigners

) which is valid for up to three months or your visa expiration date whichever comes first. This will be a prepaid sim and the package you buy will generally include the cost of sim card, some initial balance to start with and a few free calls and/or data etc. In case you need a normal Sim card for more than three months, you will need an Indian friend's help who can buy the sim on your behalf.

Fill up the application form and submit your documents: After you are done with the choice of sim and stuff; you will be given a really tedious form to fill. No worries, you generally just need to fill parts of the form and make sure to coax your shopkeeper to tell you the exact parts that need to be tended to.
Wait, literally: It will take somewhere around 24 to 48 hours for your Sim to be activated after you are done with all the formalities. Once you receive the activation message/call, be sure to provide your exact credentials as filled out on the form. Otherwise, it may lead to rejection of your sim and you will have to repeat the process all over again.
Recharge, top up and do whatever the hell you want: Now that you finally have an active sim, you might wanna add more balance to it or get a data pack or call everyone to let them know that you made it this far, with the help of just one blog!
6. A Few Pro Tips for the Real Ninjas Out There: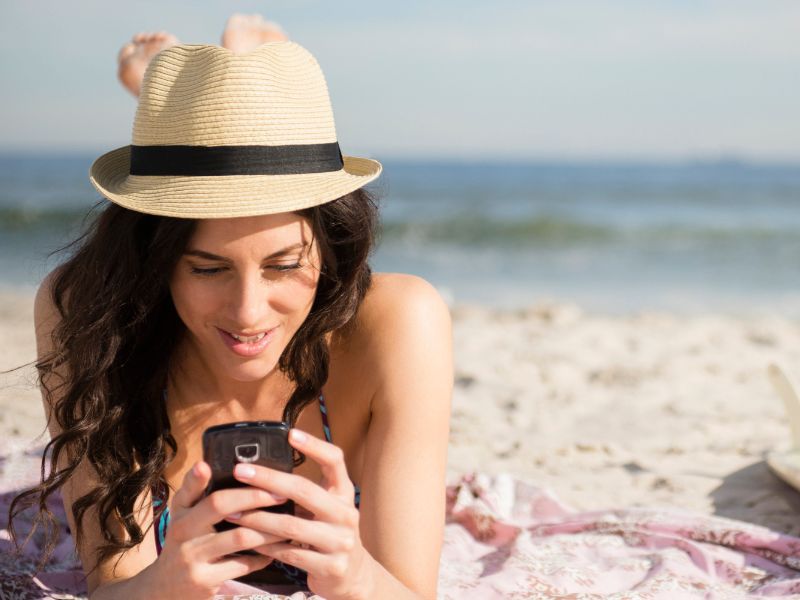 Image Courtesy: Traveling Mailbox
Everything up to this point has been very religious and straightforward but in India that might not always be the case, so watch out for these tips.
You can always take the help of a travel agent to get you a Sim card. It may cost a little more money (typically a few hundred rupees) but it will save you all the sweat and shock and you may even request the agent to hand you the card as soon as you arrive ( for this you can send your required documents online to the agent. But be cautious, make sure you are dealing with a trusted agency, say MakeMyTrip)
Whenever you are buying the Sim, be it through the agent or on your own, be very cautious in checking that the sim is not an already active one. There are often rare cases where a tourist is duped by the sale of an already active used sim, which will obviously not last up to three months and might be rendered useless even in a few days.
If you have finalised on buying a Sim on your own, local vendors near your intended residence are much more preferable to getting Indian Sim cards at the airport. It may take more than one round to get the thing working and you wouldn't want to be trying to get through the airport every two days.
If you have an Indian friend, getting a card on their behalf will be just so much easier as they are citizens. And a lot of vendors may be wary of selling tourist cards and reject you outright. Also, you will have the liberty to get a normal prepaid or even postpaid sim, rather than the regular tourist one.
Be sure to pack a universal adapter as India gives power outlets at 220V which might be different for your country.
Be smart for your wallets and purchase stellar 4G and 3G data packages only when you are in some good mega cities, as you move towards rural India, service quality may drop significantly so no point wasting your money on expensive packages.
You can even rent a phone together with a Sim card and preloaded apps especially useful for tourists. Trabug is one such facility. You can find out everything about it
Another handy facility, for those of you who don't want to walk through the tedious process, is available at the Indian airports, courtesy of our now active government! Ready to call sim cards are now available at the airports in Panjim, Ahmedabad, Amritsar, Jaipur, Bengaluru, Chennai, Mumbai, Lucknow, Delhi and Varanasi. These cards will be sold to tourists and the only formality is the visa in your hand at the airport! It will also have some initial balance so that you can relax and recharge it later when you please.
The information and the formalities may seem overwhelming but trust me, the actual process is not that bad and it will give you a taste of navigating through the real incredible India. It is just a sim card at the end of the day! Cheers!
Featured Image Courtesy: Biometric Update