Videos! We all love watching videos as content can be easier grasped and understood within a short time. And with everything being online, video marketing is a must-have tool to get your business running. Taking on this approach is getting increasingly important to get your brand out front. Video marketing for hostels is possibly the next big medium of the future. (Yes, we have results to back that claim!)
Employing video marketing techniques will surely increase engagement, drive better sales, and will certainly let people know that you have a successful business. If you feel that your hostel business has been somewhat stagnant over a period, now is the time to use one of the internet's thriving tools: video marketing. Through our guide, we will cover all the basics of video marketing for hostels which will help you to get started on this new path.
Video Marketing And The Numbers It Rakes In
Video marketing wasn't mainstream until 2010 when social media was gradually taking on the internet. Now, with social media sharing a greater space of the bed, every brand makes it a point to have at least one brand video on their socials or website. They have discovered that videos rake in more views than text-based content. For instance, let us take the case of Biteable¹, an online video-making app. As a deliberate experiment, they set a video ad against a text-based ad on their Facebook page. And guess what the results were? The video had more clicks (186 to be precise) than the textual ad (a diminutive 32 clicks). Adding to that, the video ad had a 270% higher return-on-investment (ROI) than the other because it'd generated more leads.
Need more convincing evidence to push you towards the video marketing direction? Here is some statistical data for you to chew on:
According to a survey by HubSpot², 54% of consumers prefer brands to produce videos rather than newsletters or even blog posts.
Wave.video³ has found out that 72% of brands use videos to create brand awareness, whereas 66% use the same to generate sales. 
Wyzowl⁴ claimed that 96% watched explainer videos to learn more about the qualities of the product.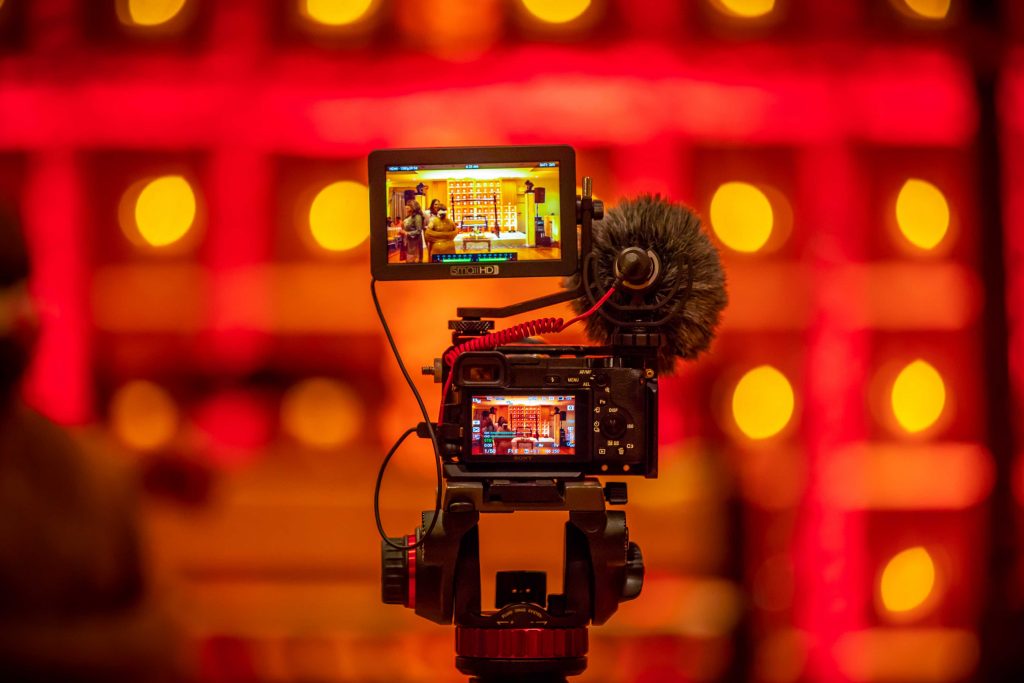 Social Media And Video Marketing: A Symbiotic Relationship
Instagram and Facebook with the introduction of the "Stories" and "Reels" features have been a major game-changer in the digital marketing industry. 93% of marketers landed new clients due to a video on their social media page.
Take our goSTOPS Instagram page for instance. Our reels have provided not only information about amenities we offer but also provided short guides about the places to which our hostels cater. This has resulted in garnering new followers-turned-customers which helped us to set a foothold in the hostel industry. Another avenue you can explore is LinkedIn. According to research done by Wyzowl, 51% of video marketers have targeted LinkedIn posts as their primary method of advertising. Advertising on social media goes beyond Mark Zuckerburg's apps!
Similarly, Youtube, Snapchat, and Twitter have become major reservoirs of video consumption and it's high time we make extensive use of them for promoting our brand.
Having A Video Marketing Strategy
Strategizing is key in any marketing campaign. No matter how good your idea may seem on paper, if it doesn't have an implicit blueprint, it's as good as not having that idea. Similarly, defining what video marketing goals, target audience, and results you desire are the basis on which you can take up video marketing for hostels. Don't worry though! We are here to guide you through the process.
What Video Goals Do You Have In Mind
First things first, before even chalking out ideas about the video, you need to ask yourself the purpose behind creating this video. How should potential customers feel about your brand after viewing that clip? What long-lasting effect would you like to create? When people think of goSTOPS, they think of a warm environment that can be called home after a day's worth of traveling or exploring. Well, that's how we projected our brand. How would you like to advertise yours?
Depending on your choice of goal, your brand can be represented on either of the 3 stages of the marketing funnel. You can target all three, but it's better to have one stage set in your blueprint.
The 3 Stages Namely Are –
Awareness: This is to let people know that they have a problem of which they're totally unaware. Brand videos are the best way to tell people that you're in the hostel industry. Talk a bit about your brand, put in all the amenities that you offer, how centralized the location is to major attractions, etc. In short, talk largely about your strengths.
Consideration: Here, people are aware of the problem and are looking for practical solutions. They are Googling reviews, recommendations, and anything which will help them. This is where you come in and provide valuable information about the industry. People should be able to trust you as a source of useful data. You can aim your video content on topics such as ten places to visit in Jaipur, how to pack for a trek, etc. With such quality content in a visual form, people are bound to take notice (Instagram reels are the best for this!)
Conversion: Now we have come to the decision stage. The customer has viewed the offerings of your hostel and is pretty impressed. How do you land that final stroke to convince the customer that your hostel is suitable? This is where testimonials come into effect. A short snippet of an interview with past customers can land that final sense of conviction.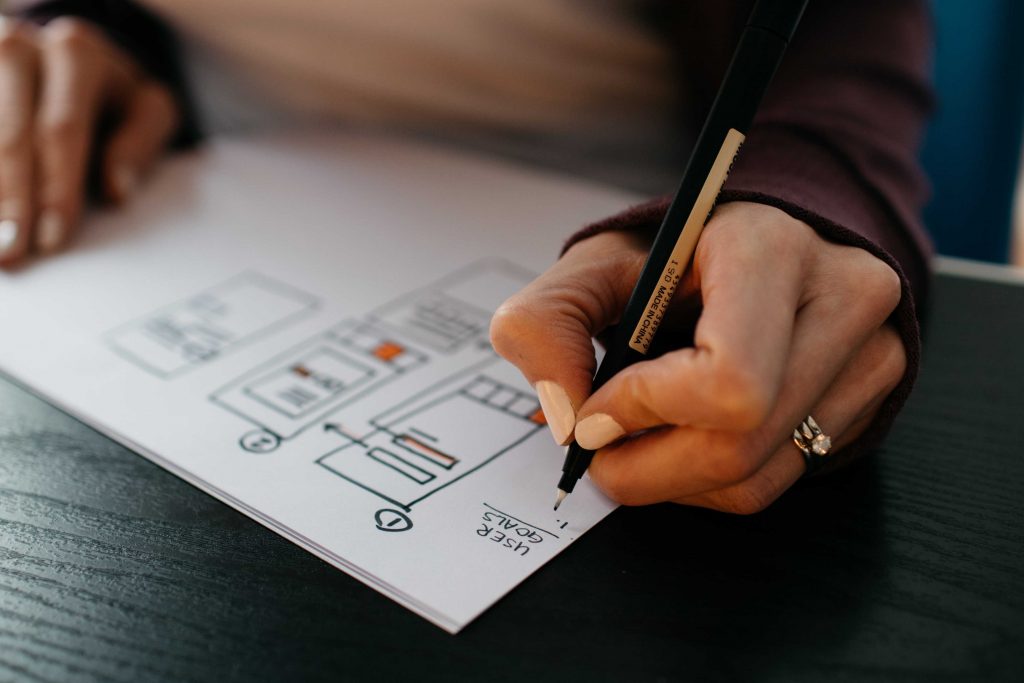 Know Your Target Audience
Creating a video marketing campaign without having a target audience in mind will be a huge hit and miss. Knowledge of your target audience is integral to converting those videos into sales pitches. You need to be in your customer's shoes. And the more you're in them, the better you will be in understanding their needs and the easier chalking an effective video marketing strategy will be.
The Demographics: Here you need to create a persona of a customer you have in mind. And treat it as if it's a real customer. You will include age, sex, location, income, etc. What demographic group would you like to have in your dorms? Ask yourself this question.
The Emotional Aspect: To know your target audience better, you need to know more about their emotional quotient. What inspires them to travel? Which environment do they prefer living in? Directing your content towards these questions will spark more relatability levels in your target audience.
Their Behavioral Presence Online: Lastly, you need to determine the platforms they use for the consumption of content. Study the type of videos they engage with. At what time of the day or week do they engage in the most? Explore this aspect to improve your insights.
Video Marketing And SEO
Another reason why you should add videos to your website is because of higher SEO rankings. This will give you an added edge to rank on the first page. Many marketers claim that Google tends to display articles with rich snippets in them. Since video thumbnails are considered rich snippets, Google ranks them higher than standard snippets. Also, Google prioritizes posts with video rather than posts without. Brands such as Lemonlight have seen an increase in traffic on their site just by adding a video to already existing blog posts. Now you know this little secret. Use it proficiently.
Conclusion
We have covered all the ABCs of video marketing for hostels one needs to know. You can go beyond this post and explore the realm of video marketing as it is much larger and detailed. There's content marketing that you can also tap into. If you don't see immediate results even after employing all these strategies, then remember that Rome wasn't built in a day. Give your campaign some space to breathe and watch it grow!
References –