Did you know that if a person were to work/live in a different ambiance that she/he were used to, it can result in mood changes thereby potentially increasing productivity and creativity? And that is one reason to get off of your lazy arse and explore new places(specially Cafes, Delhi has to offer)! Whether you're tired of listening to your annoying roommate talks to his girlfriend over the phone or maybe your internet got cut because you're overdue with bills over bills or perhaps you just simply want a change of ambience, here are a few cafes where all you digital nomads can peacefully sit and do you work(in no particular order).
1. Rose Cafe, Saket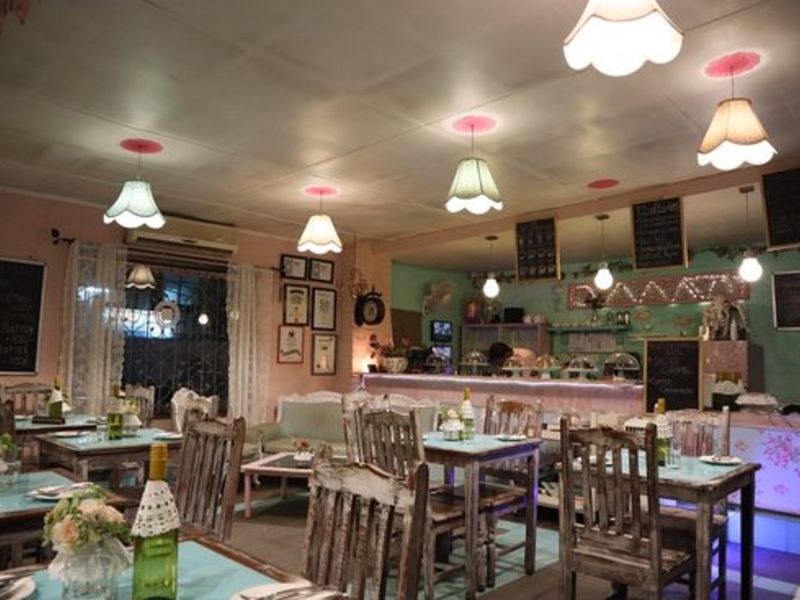 Image Courtesy: TripAdvisor
Rose Cafe can be described as a perfect blend of ambiance, soft music and scrumptious food. It looks like one of those old creek cottages that you'd expect to find in a village somewhere in Ireland or France; adorned with climber plants and flowers, painted with subtle shades of pink and blue. If you like working outdoors, there is also a small open garden seating.
2. Kunzum Travel Cafes, Delhi, HKV
Image Courtesy: Culture trip
Kunzum undoubtedly slides into every blogger's list related to workspaces and travel cafes. Composed of a simple ambiance, Kunzum has a unique take on how the place is run; they only serve tea and coffee with some biscuits and there is no price tag! One can pay as he/she wishes! Cool, eh? Moreover, you can sit here and work for hours on and nobody would bother you. This place is also a host to a variety of workshops like photography, blogging, music, backpacking, etc.
3. Greenr, Shahpur Jat, Cafes, Delhi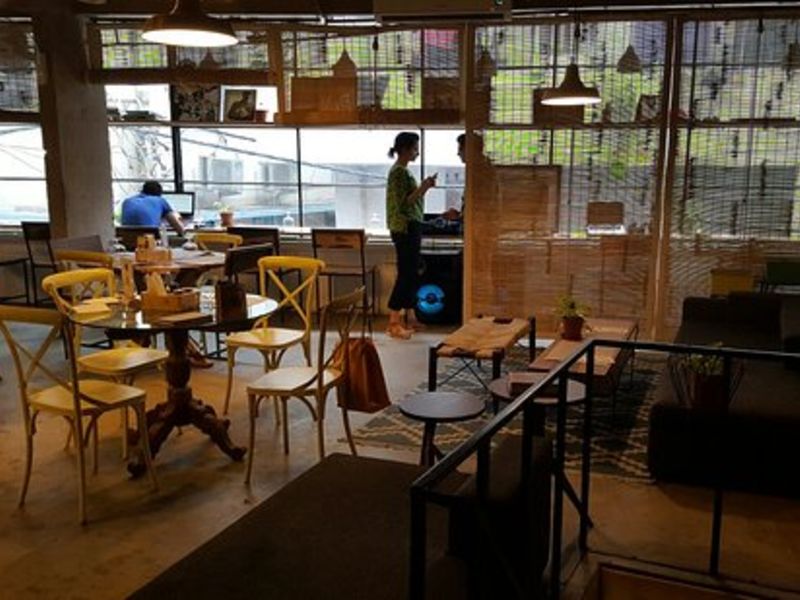 Image Courtesy: TripAdvisor
Greenr showcases a friendly co-working space coupled with a healthy delicious food menu. The place serves only vegan/vegetarian food which goes hand in hand to stimulate those brain cells while brainstorming!
4. Social, HKV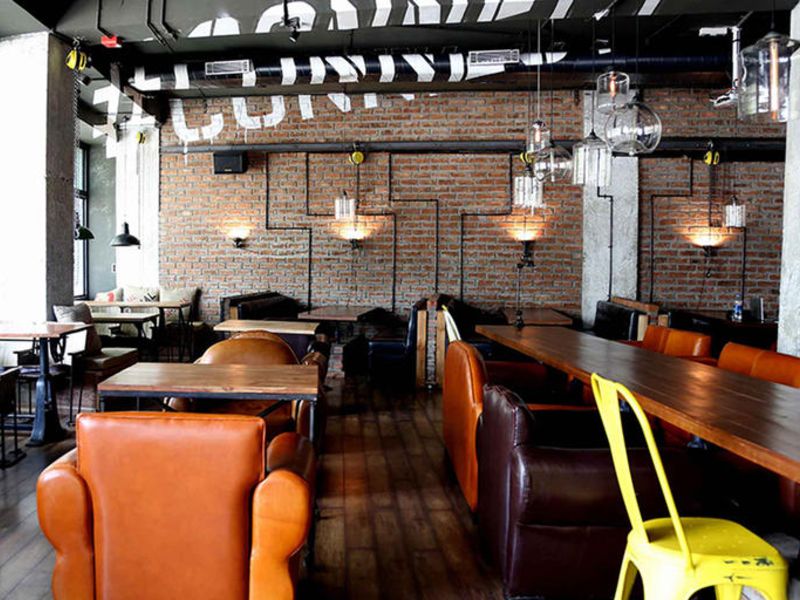 Image Courtesy: AirFrance
I don't think this place needs an introduction here. Being one of the most popular work cafes in Delhi, Social offers an ideal workspace ambiance for all kinds of workaholics. They even have a premium membership based workspace called Anti-Social where one can become a member by paying INR 5000 per month and avail access to an awesome workspace with food/drinks included.
5. Indian Coffee House, CP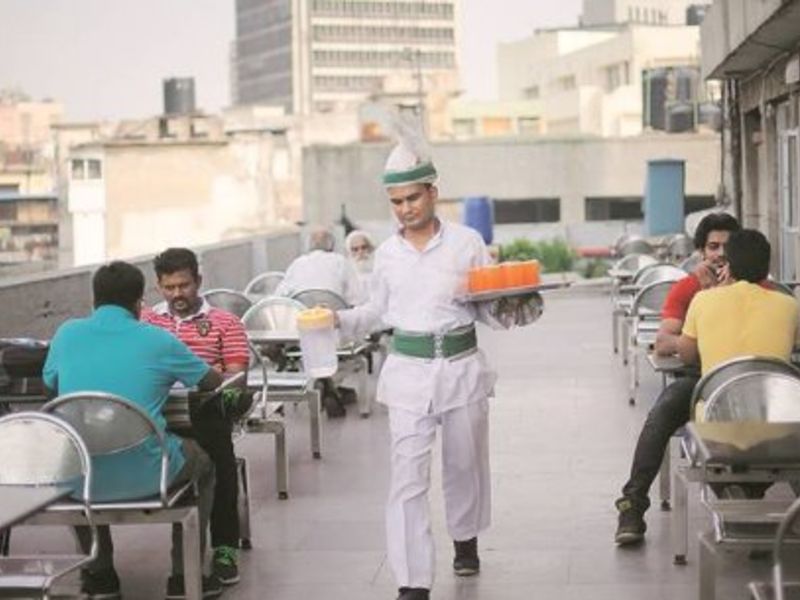 Image Courtesy: TripAdvisor
Located at a rooftop location, ICH is one of India's classic cafes with a lot of history and chapters across a plethora of cities across the country. Sip on their signature coffee and enjoy the cool breeze! Trust our word, it's one of the finest cafes, Delhi gives out!
6. Chaayos, Cafes, Delhi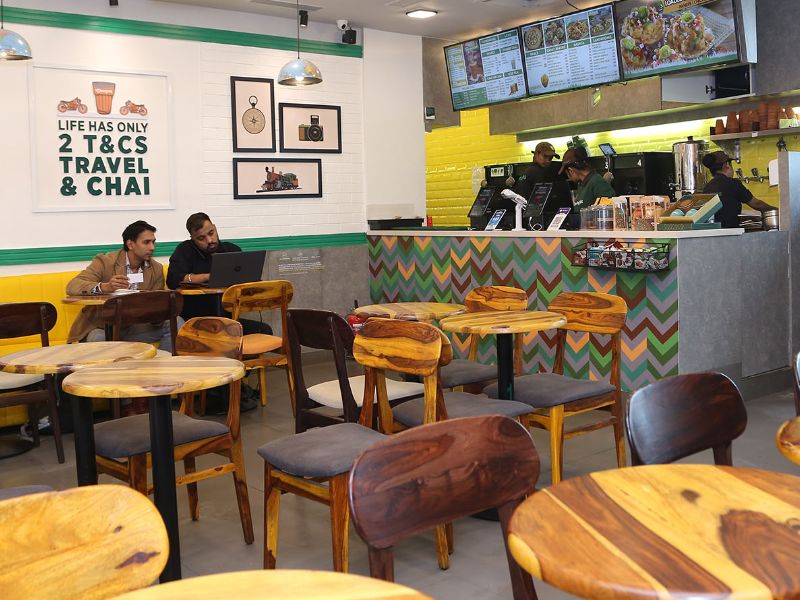 Image Courtesy: Pacific Mall
Cozy ambiance, light music and a variety of chais to sip on are what gets Chaayos into our list. The outlets in HKV and SDA are some of the ideal ones of the various outlets they have. Moreover, one gets to experiment with the diverse range of tea they have in store. Makes it one of the most authentic cafes, Delhi has to offer you.
7. Another Fine Day, Golf Course Road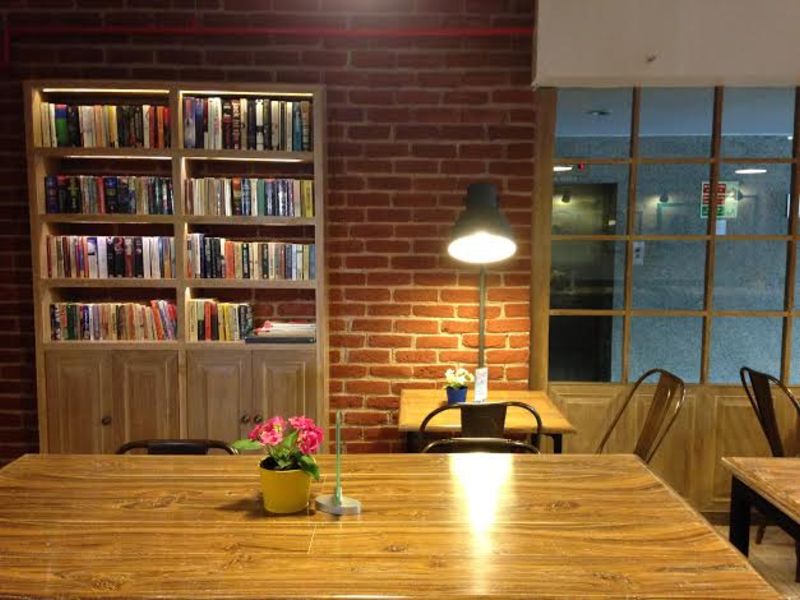 Image Courtesy: WhatsUpLife
Another Fine Day is a cafe and reading room characterized with book shelves, board games and amazing food. The bricked walled cafe brings out an elegant ambiance with its illuminating yellow lights. The desserts and shakes are definitely worth a try.
8. Elma's Bakery, Bar and Kitchen, HKV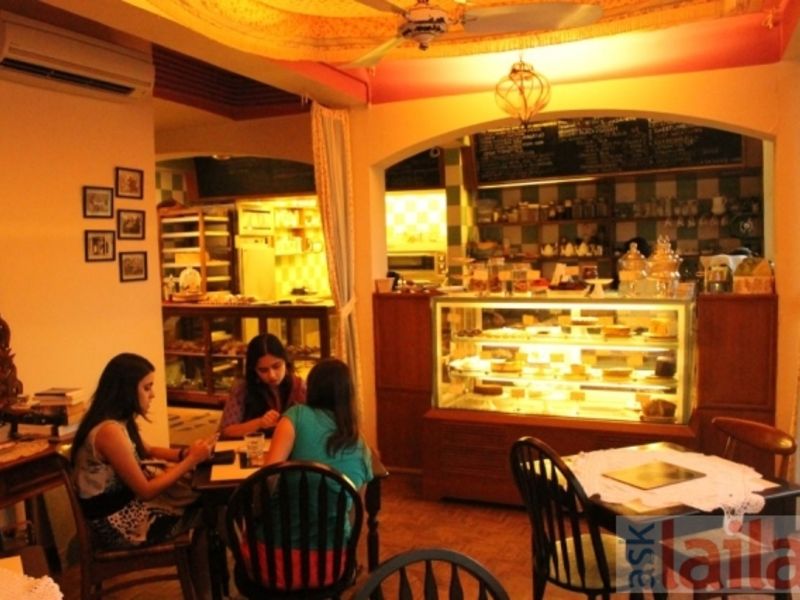 Image Courtesy: AskLaila
Elma's is an exquisite cafe that serves delicious cakes and milkshakes. Besides good food, they also have a quirky ambiance and ideal settings where one can sit comfortably and work.
9. #nofilter, SDA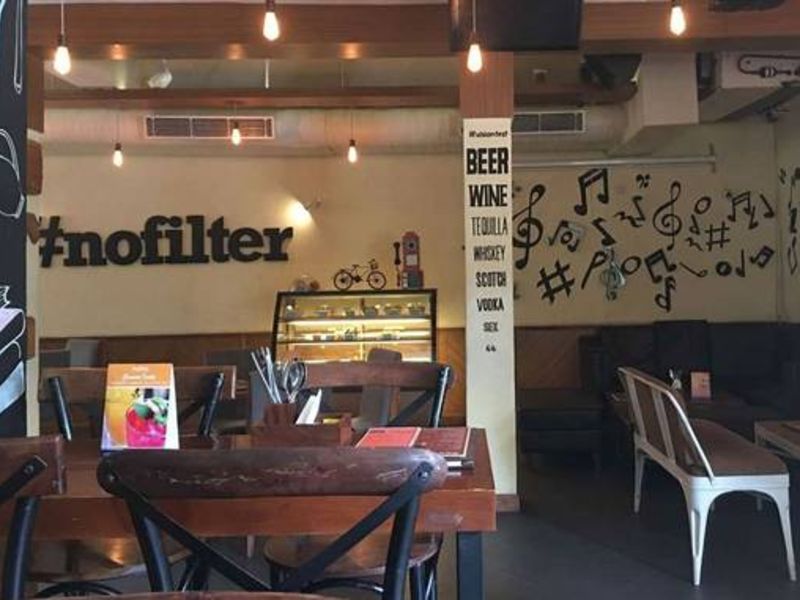 Image Courtesy: MagicPin
As cool as it sounds, this cafe, serves some really good and economically cheap coffee and a simple yet elegant space for working. If you feel like taking a smoke break after the tiresome word/number crunching, no need to step out; #nofilter has an open window area where you can smoke while sitting there.
10. goStops Quickie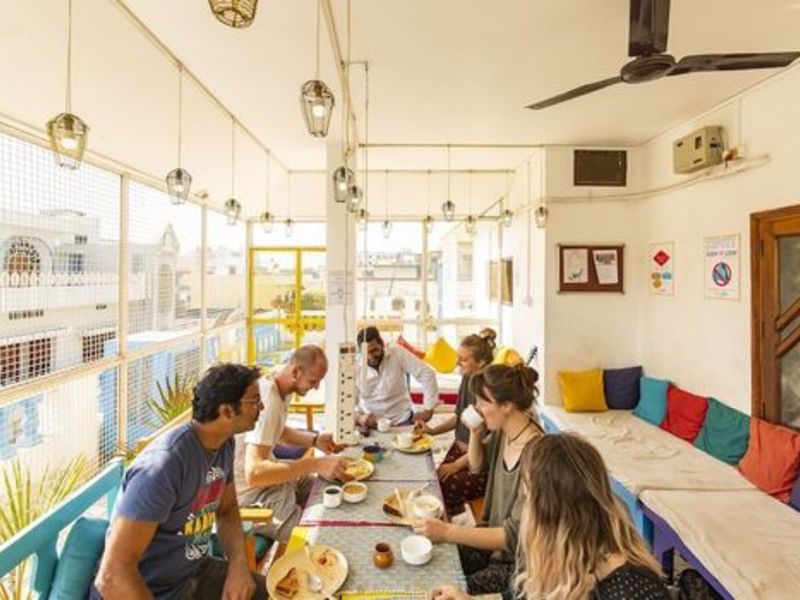 Stops quickie is one of such hybrid cafe sorta product where travelers who are in transit can enjoy the facilities of not only a cafe but more. From 8:00 AM to 8:00 PM any traveler can avail a stops quickie. A traveler may not reserve a bed but still enjoy access to all the common spaces, common computers and common washrooms for these specific hours. Travelers can also avail coffee and tea, plus they can order their food from any outlet they would want. All of this for a small fee. It's like a cafe, only a bit cozier than a cafe. Don't think so? Well, which cafe allows you to lie down on a bunch of cushions?
Besides the above-mentioned work cafes, there are also a few other ones that are worth mentioning on the list. They are Ivy and Bean, Blue Door Cafe, Cafe Coffee Days, Starbucks and Tea Trails Cafe. Check out these places for a sound work time but don't forget to explore and experiment with more cafes Delhi has. Do tell us your top picks in the comment section. And always remember, all work and no play makes Jack a dull kid. Don't be Jack. Cheers!
Featured Image Courtesy: Elma's Bakery & Kitchen/Facebook